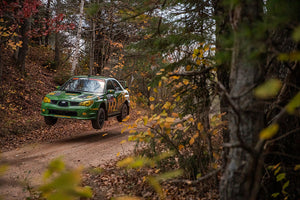 Limited time
Save $1,100 on our 1-day intensive private training!
Your dream of learning how to drive a rally car is just a few clicks away! Sign up below!
Lets Go!!!
Texas Dave Talks Rally Classes
Q: So who are you? What's your experience as it relates to rally racing and education?
My name is Dave Carapetyan, my friends call me Texas Dave, and I've been racing rally cars for close to 20 years.
I got into rallying playing Gran Tursimo 3, like any good teenager. The first time I drove rally cars was in Gran Turismo, it was like this magical/ethereal experience that connected skateboarding, BMX biking, and all the things that I'd loved as a kid with cars. I pretty much decided when I was 15 that I was going to be a rally driver from that moment forward, even though I'd never touched a steering wheel and we've been winging it ever since.
Q: What was your first rally car?
My first rally car was a 1998 Acura Integra Type-R, which is like every Honda fanboy's dream. I found that a guy had already built one into a rally car and at another rally school in Florida, so we drove down there and bought it for my 17th birthday.
Q: What races have you competed in?
I've competed in everything from the SCCA Club Rally and Pro Rally Championship way back in the early 2000s, the Rally America Series and the American Rally Association. We've done the Lake Superior Pro Rally where we finished third overall. We've competed in Ojibwe Forests Rally, Rally Colorado, but I think most famous in my career is when we won the Baja 500 in a trophy truck in 2019. I also won the Pikes Peak International Hill Climb three times 2008, 2009 and 2010.
Q: What rally associations are you a part of or associated with?
We compete with the American Rally Association Championship (ARA Championship) as well as the occasional event with the FIA. We have also competed in events with NASA Rally Sport and sanctioned events for the SCCA Rallycross Series here at the Rally Ranch.
Q: What types of rally organizations are you a fan of that you watch?
Everybody loves the World Rally Championship (WRC), which is the leading series and platform for rally competition globally. The Canadian championship, which is called the Canadian Association of Rally Sport (CARS) is really awesome. I also watch the North American Championship (NACM). That includes Mexico and it's a really cool series. Personally, My favorite is the New Zealand rally championship. It's got the best vibes, it's the most fun, and that Kiwi culture is hard to beat.
Q: Who were some of your favorite rally drivers and why?
I mean, everybody loves Sebastian Loeb and Sébastien Ogier. The two French Sebastian's have had the most success of any drivers in history, but I've always been a fan of Tommy MacKinnon. He had this wild finished style back in the nineties. As far as current drivers, I've always been a big fan of Mads Østberg. He's always had a kind of hang-it-out style and has been a bit of a wild man. Obviously, watching Ken Block and Travis Pastrana compete in the U.S. is always fun. Ken Block has his own flat out style and Travis does as well. It's fun watching Travis learn how to reign in his style in a rally car versus what he's used to on motocross and other platforms where he can just be as wild as possible. In a rally car, he has to balance that with the speed with the accuracy and precision required for rallying.
Q: Why do you like teaching rally?
The best part of teaching rally or really teaching any form of racing is the ability to connect with new drivers or even experienced drivers who are really passionate about what they're doing and helping them understand not just how to communicate with the car more effectively, but holistically take an approach for building a way for them to stay engaged with racing or with motorsports for the long term. For us, it's not just about finding you the best rally school or getting you in the best rally car or how to become the best rally driver in the world. It's more about how do you get involved in rallying, and how do you stay involved in rallying. Sometimes it's how to get involved in autocross, how to get into off-road racing, how to go racing in any of those things. All of those approaches are things that we address at rally school, because this is the place to learn any form of car control.
If you want to learn how to drive a race car, this is how you do it.
Q: How do you get involved in rally? What are the steps?
The first step to getting involved in rallying or any form of racing is to understand your budget. That's to know how much money and time you are going to have available to commit to the sport. Once you have a realistic understanding of what you have available and what you are going to have available long-term, then you can decide what kind of racing makes the most sense for you. For some people it's going to be SCCA Rallycross, which is more affordable and you can race every weekend in a streetcar. For some people it's going to make sense to compete in professional rallying, which would be ARA (formerly Rally America), or even like Nitro Rally Cross, or the FII World Rally Cross Level Series. If you have the budget and time for that, great.
Once you kind of understand what discipline is going to make the most sense, then I think the best place to go is to a rally school. Come train at a place like Rally Ready, or if you're in a different part of the country and don't want to travel, there's Dirt Fish Rally School, there's Team O'Neil rally school, Monticello Rally School, and there's The Firm down in Florida.
All of those programs and ours are going to offer you really different perspectives, but are going to help give you the fundamentals to get involved with the sport. The approach that we take that's different from everybody else's is: I'm more interested in what is that budget that you've decided and we can help you build that. Then we'll help steer you towards something that's going to be sustainable in the long term, instead of just teaching you how to use a steering wheel, brakes and the throttle. We're going to teach you all of the car control, but we're going to pair that with that full build-out of what your motor sports career or trajectory is going to look like. We're going to do that with the collective hundreds of years of experience between our team in motor sports, in business, and in different forms of racing.
Q: On the low end, what's the lowest budget that somebody could get started with. And what does it look like? What are they getting into?
If you want to compete in SCCA Rallycross, Lone Star Rallycross, or the Austin Rally Project, which are all local to us, of course (the SCCA Rallycross series is national) you can do that in your own street car. Or you can go (I didn't tell you this) rent a car for weekend, pay for the extra insurance and then go take it to an SCCA Rallycross and drive it like a race car.
Q: Who are the classes for who are these rally classes?
Rally classes are for anybody who's interested in improving their car control skills, whether you plan on driving a race car, rally car, a trophy truck, an off-road car, NASCAR, you name it. Or if you don't plan on racing at all, and you just want teen defensive driving, or teen driver training, anybody can benefit from a rally school because what we're teaching you is how to understand what's happening in vehicle dynamics and how to effectively communicate with any car. What's important to us is not that you understand how to drive one car one surface, but rather we teach you all of the necessary skills to control any different car. Whether it's front-wheel drive, all-wheel drive, rear-wheel drive, four-wheel drive, trucks, SUVs, cars, sedans, coupes, hatchbacks, any of that.
If you want to learn how to control any car, rallying is the fundamental place to start.
Q: Why do I need rally classes?
You need rally classes if you are somebody who finds themselves regularly driving in varying levels of traction, if you drive in the snow, if you drive in the ice, if you have ever found yourself going down a muddy road, if you have a dirt roads somewhere that you live on and you ever had to swerve out of the way for animal, or you've had to slam your brakes, or even if you are racing, rallying teaches you how to react and control cars in any environment. You don't have to want to be a race car driver or a rally driver to benefit from this kind of training.
Q: What if I've done some basic rally racing before? What can I learn at Rally Ready?
Regardless of anyone's level of experience, even if you are already a racing driver who competed once or you've competed for decades, everybody requires ongoing training. We've trained everyone here from an 11 year old who has never seen a clutch pedal before, all the way up to Daniel Ricciardo, who is a race winning Formula 1 driver that you've probably seen on Netflix's Drive to Survive. We've worked with every level of driver and every skill level, nobody is too new, nobody is too experienced to be able to benefit from this training. The important thing is to always remember that the best drivers in the world are always looking for coaches, right? Whether you're me or one of our instructors who have competed in tons of different kinds of racing, or you're a world champion level driver or you're Travis Pastrana, the more experienced you are, the more training you want and need.
There's nobody that wouldn't benefit from this training.
Q: Tell us about the team at Rally Ready.
Our team at the Rally Ranch is really diverse. We have a ton of incredibly talented instructors, some of them are only part-time because they're racing professionally. Jordan Wallace is competing in DTM trophy in a BMW M4, and he's done a ton of stuff with us. Fielding Shredder is one of our instructors. He was a competitor on Netflix's Hyperdrive, and he's a professional drifter in Formula Drift. He competes in the Lone Star Drift series, mostly. We've got a huge array of talented guys who have experience from sports car racing, to drifting, to off-road racing. They all have experience in all of our cars, whether it's our Subaru BRZs, our Suburu Impreza WRXs, or our BMWs, or even our front-wheel drive rally cars. It's a huge, vast variety of talent in the instructor world. In our workshop, we have a half dozen guys with a tremendous amount of experience in working on all different kinds of platforms.
They build and maintain our fleet of rally school cars, but they also are in charge of building race cars for our customers, or even for our members. We have our membership program here and we can build and maintain cars in the workshop for those folks as well.
Q: How does regular rallying compare to rally cross?
Stage rally or performance rally (some people would refer to it as pro rally), this is the type of driving you'd see in the WRC - competing in a competitive stage format with a co-driver. That's different from rallycross, but even to describe that, we have to define rallycross because it comes in two forms. One is SCCA Rallycross, which is a small, timed form of racing. Think of it as autocross on dirt, or like SCCA Pro Solo, but on dirt. The other version of rally cross that most people are going to be more familiar with now would be like Nitro Rallycross or ARX, or what used to be called Red Bull GRC, or Red Bull Global Rallycross. That form of rally cross is essentially 5 to 10 cars, wheel to wheel on a circuit that's half paved, half gravel. Think of it as like a short course truck racing meets drifting, meets rally, meets NASCAR crashes. It's essentially a 10 lap bar fight.
The difference between stage rally and rallycross in that space would be stage rally is all about threading a fine needle and being on the absolute edge of grip. As you slide sideways through the woods, you're narrowly avoiding trees, and you're just competing against the clock for the lowest elapsed time. The magic there happens with the co-driver and the ability to describe the road through what are called pace notes or stage notes describing the course ahead.
Rallycross does not have co-drivers and it's much shorter. It's all about just having inch perfect precision on maximizing your grip on a shorter circuit. A rally stage would be point A to point B and it's dozens of miles long. Hundreds of miles over the course of a rally, versus rallycross is up to a three quarter mile or one mile short circuit.
Rallying is a beautiful, delicate dance where you're hitting your marks and driving perfectly. Rallycross is a bar fight where you just hope that you get out in front of the guys that are behind you, and they're going to bang into you and you're going to smash and you're going to crunch doors. It's as much about craft as it is about brute force and survival.
Q: How can Rally Ready help somebody in both of those curriculums?
Rally Ready or any rally school is going to be able to benefit somebody getting into stage rally, because we're going to teach you not just the car control craft. We're going to teach you how to build a plan for how to get involved and stay involved with the sport, long-term. We can even help you with co-driver training, building your team, building your car, and taking you to rallies along with our team. For rallycross, Rally Ready can help you with the fundamentals of car control, understanding what's happening in a rally car, how to control it and how to plan and prepare for the unexpected, because rallycross is all unexpected.
Q: What is a rally co-driver and what services do you provide in terms of training for them?
The rally co-driver is the real brains and organization behind what happens in a rally car. The rally co-driver or navigator (sometimes people call them the navvy) sits in the right seat of the car and is describing the pace notes or stage notes to the driver that the driver and co-driver have created together before the event, when they do what's called recce or reconnaissance. Reconnaissance is where you drive all of the rally before the event. You create the pace notes from scratch. You'll hear language such as left six, right five, don't cut, 50. Those are all just descriptions of what's happening on the rally stage or the road. The co-driver will then read those back to the driver in real time, as they approach each of these corners. What it allows the driver to do is drive essentially flat out on these roads, fully committed to what's happening over a blind crest or corner, assuming that the pace notes that they've made with their co-driver are both written correctly and are being read correctly.
That delicate dance is really magic. What we do here is we'll give the fundamentals to the driver on how to write and understand pace notes. We'll often do that with co-drivers as well as with the driver. We'll give them the fundamental setup and curriculum. Depending on how advanced people want to get, they can either take some advanced training with us, or obviously we can have them partner with a company like Oz Rally Pro, which is Rhianon Gelsomino and Alex Gelsomino. Rhianon co-drivers for Travis Pastrana, her husband, Alex co-drivers for Ken Block. They also offer a co-driver training program that you can either do remotely with them in Utah, or they can fly in somewhere like here and help with that training in person.
Q: What makes Rally Ready's classes different from the competition?
Rally Ready is in a unique space in our market. Our primary focus is on really understanding and building a holistic program for drivers, co-drivers and rally teams to get involved with the sport. If you come and you're just wanting to have a really awesome weekend playing and learning a new skill and a rally car, awesome. We'll tailor the curriculum to that. If you are wanting to be engaged with rally long-term and you want to build that path, awesome, we can do that. If you are coming from sports car racing, autocross track days, club racing, you name it, and you raise a spec Miata, and you just want to learn some skills for when your car goes beyond the limit, cool, we can do that. All of our programs are completely tailored to the experience and expectations of the individual driver or client. None of our clients come here and get the same off the shelf, curriculum and treatment as they often will in other rally programs.
We have a ton of respect for all the other folks in the market, in the U.S. who are doing rally schools. We love the guys at Dirt Fish. We think O'Neil has got a great program up there. All have these different rally schools have different, really different offerings and terrain, but again, our focus is on giving you the most amount of seat time with the most highly curated and refined curriculum to your specific needs and wants and more importantly, in helping you come up with long-term strategies. We fill out report cards. We have debriefs after our classes with all of our instructors that go over every single individual clients' successes, where they have some issues or struggles and ways that we can build a custom program for them when they come back. It's going to genuinely be built from scratch for that exact person's needs.
Q: What skills will I learn in your one or two day rally driving classes?
Our one day rally school and two day rally school programs are going to teach you all of the essential skills to control and drive a rally car successfully. That includes left foot braking, understanding how to shuffle steer, understanding where to put your eyes, hands and feet, and how to link corners together using what we call the aquarium technique, or essentially the pendulum turn or scandinavian flick. We'll teach you how to drive a rally car on gravel or on dirt. We'll give you the fundamentals of when and how and why you use left foot braking in a variety of environments, both for cornering and for understanding just generally how to adjust the attitude of the car mid-corner. The core exercises that we will do would be our straight line breaking exercise, which just teaches you how to use your left foot on the brakes, our skid pad, which is essentially a never-ending corner, where we teach you how to use left foot braking in a corner and then our figure eight, which is teaching you how to link corners together at a low speed. Then there is our slalom exercise, which is teaching you how to link corners together at high speed.
So how to use your left foot on the brakes, to left foot brake in a corner, link corners at a low speed, and link corners at a high-speed are the core fundamentals you'll learn in that day one course. In day two, we move into a dynamic slalom where we're moving the cones around teaching you some higher speed stuff, and then into the full rally stage where you actually get to drive on a proper rally stage in rally car with jumps, crests, you name it.
Q: What will I learn in private training or more ongoing training?
Private rally training, or our advanced one-on-one training offers the ability to completely tailor every second of your day to your specific needs. If you are somebody who has a really specific request, or if you have a tight schedule, or if you're only available for a shorter period of time, our private training is going to put you in a position to completely dictate the pace that we move at, as well as what vehicles we focus on. If you're somebody who really has clearly defined goals and objectives, then you can pick out of our fleet of vehicles. Whether it's our rear-wheel drive, BRZs, FRS, GT 86, BMW E-46 rally cars, or if you really want to focus on front-wheel drive in our Civics, our Ford Fiesta ST or our Mazdas, or you really like all-wheel drive, and you just want to stay focused in the Subaru WRX and the STIs and the Mitsubishi EVOS, we can completely tailor that day and that experience to your needs.
That can even include if you are a racing driver that has your own race car, and you say, "Hey, I am racing in a Polaris Razor or a trophy truck, or my own rally car", we can combine our cars with your car to really move you through a really custom training program.
Q: What are some of the best cars for rally driving?
The best cars for rally are going to be the cars that have the most existing rally parts available. There's a common misconception that if you have a car, you should turn that car into a rally car. I think it's more important look at what are the cars that you can build and maintain most affordably. If you have a car that's not one of those vehicles, sell that car and use that money to buy a vehicle that's going to be better suited for rallying. A good example are Subaru Imprezas (the WRXs and the STIs). The reason those are so popular in rallying is that every part you possibly need to build a rally car is readily available. Meaning if you need a roll cage for a Pontiac Sunfire, you're going to have a really hard time. If you need a roll cage for a Subaru WRX, you can get those from Cage Kits, from Custom Cages in the UK, from Safety Devices. There's a ton of companies and outlets that are selling a kit for that car that'll put a rally legal roll cage in it, instead of having to design it from scratch, which saves you a lot of time and money. Sane thing with suspension. Gravel suspension, or rally suspension is arguably the most important part of a rally car. That's what really keeps the car alive. It absorbs all of the rocks and impacts as you're driving on a rally stage or a gravel road and keeps them from damaging the chassis. Having a really high quality rally suspension like a Reiger damper, Ohlin's or Pro-Flex is key. It's kind of important to avoid brands like K-Sports rally suspension. You don't want to buy the cheaper stuff like the Yellow Speed Racing or a lot of these brands because while they look good and they look the same as the rally suspension, they're just not as strong and they're going to fail. You save yourself a few thousand dollars over buying real suspension, but they break early. Buying the right parts and picking a chassis that has a lot of parts is really important.
It's also important to look at availability. For example, the Mitsubishi EVO is an incredible rally car, but because they were manufactured in such limited numbers in the U.S., it's really hard to find spare parts. You have to think, not just what's the best parts for performance and what can you buy parts for, but what are you going to be able to buy replacement parts for?
If you damage a Mitsubishi EVO, it's very hard to find something like the front bumpers, they just don't exist anymore. Even the simplest maintenance parts might become a struggle. If you're in a Subaru or even Honda Civics, any part store in the world is going to have parts for a Honda Civic or a Subaru. It's going to be a lot trickier to get parts for a Japanese imported Skyline or something like that. Balancing your budget and expectation with what can you realistically get parts for is really important.
Q: What gear do I need to show up with when I come to the Rally Ranch?
When you come to rally school, you just come wearing clothes that you're comfortable in and that's about it. The most important thing is to have proper closed-toe shoes. Avoid wearing boots or anything heavy and bulky because you're going to be moving your feet around on the pedals. We always tell people the best shoe is something like a Converses, or a proper racing shoe. Some people like to buy ASICS wrestling shoes. Onitsuka Tigers are really great, simple, small, thin soled shoes. We use Sabelt safety gear and all of our race cars. They sell a really great racing shoe as does Sparco, OMP and AlpineStars. A lot of other brands that have really good racing shoes. Gloves can be important for some people whose hands get really tired throughout the day. We can sell those to you here, or you can bring your own, but you none of that is required. As long as you have a comfortable shoe, we provide helmets and then any other necessary safety gear, depending on what we're doing, we can provide. For our advanced programs, we will sometimes be in the forest on our forest rally stages. If that's the case, we'll provide a racing suit, we'll provide the Hans device, or the Simpsons head and neck restraining devices, as well as the higher quality Stilo or Bell helmets.
Q: If I was getting into rally racing, what's the bare minimum I would need to do to my vehicle to prepare for a local event?
A small local event would be something like a SCCA Rallycross, Lone Star Rallycross, or even the Austin Rally Project. The most important thing there is you're going to be able to look at the SCCA Autocross or SCCA Rallycross guidelines that will tell you exactly what the tech inspection or the safety list is going to be. The most important thing is make sure that your floormats and any loose items in your car are removed. Oftentimes people will bring a big Rubbermaid tote, and they'll set that outside of their car, and they'll put all their stuff in it for the event and then put all their stuff back in at the end of the day. Your battery tie-down needs to be secure to make sure that your battery is not loose. If your battery bumps into something, it can catch fire.
On the subject of fire. It's always great to have a couple of handheld fire extinguishers in the car, at least one. We recommend a company called Spa Technique as they have some really good ones. There's another one called Element Handheld fire extinguishers, but you can look at any good racing supply store. We shop at Pegasus Auto Racing a lot. If you're just in a road car that's probably safe. I wouldn't suggest necessarily going in and modifying your vehicle if you're not experienced, but some people will remove the fuses for their airbags or their traction control system or something like that just for the event and then they'll put them back in at the end. I don't want to suggest doing that if you're not experienced, but that's a place where people will often modify their vehicles.
If you're looking to move past that, the next place I would say to put some energy, it would be in racing seats and a racing harness. I prefer seats with a head restraint wing on them, which is the halo wing that comes out next to your ears, and then a six-point racing harness (five-point is fine as well). We prefer Sabelt, Sparco, OMP, lots of companies make good harnesses there. From there, then it gets into simple things. Brake pads are a great upgrade. Brake pads are really simple because you don't have to modify anything but the pads to get better performance out of your brakes. We use Hawk brake pads, they're HPS and HP plus brake pads are great for street cars. I would consider if you're doing rally cross, I would consider looking for a skid plate or a sump guard as it's called in parts of the world.
The skid plate will protect the bottom of your engine from getting damaged or broken on a rock. Companies like Primitive Racing have really great skid plates that you can buy for most Subaru ready to bolt on.
Q: Any final thoughts on getting involved with rally at Rally Ready?
I think if you're new to rally or you're excited about getting involved in the sport, we've built a whole system that can make that really easy. If you come join us for a rally experience, you'll get your chance to drive a rally car for less than a hundred dollars. That gets you in the seat of a real Subaru rally car around our track. If you really enjoy that, I'll let you in on a little secret, we'll credit you back to the money that you spend on that rally experience to buy a rally school. So basically the rally experience is free. If you're thinking about a rally school, come to a rally experience and meet us in person, and you can book it while you're here and you'll get that money back on that rally experience, just don't tell Rob that I told you, or he'll be mad. Once you've booked that rally school, that's your chance to come in and really learn all those important fundamentals.
That's where we're going to build that plan with you to how to get involved in rallying. Once you have done the rally school, you're then eligible for our Rally Ranch membership, which gives you the ability to come out here and drive your rally car, anytime you like. If you haven't bought a rally car, we'll either help you shop for one, or we'll build you one right here in our own workshop. We can maintain that car with you or for you. You can get that seat time here at the Rally Ranch. Anytime, once you're ready to go rallying proper, then we can provide support through Rally Ready Motor Sports, and the Black Rifle Rally Team to take you to events and provide you with the same level of service that I get from the same team. You can actually join and be a part of our rally team.
Rally looks really scary and impossible to get involved in. We've made it really easy. The only thing you got to do to get started is to hit us up and we'll talk about your goals, budget, etc. We'll guide you through the rest from there.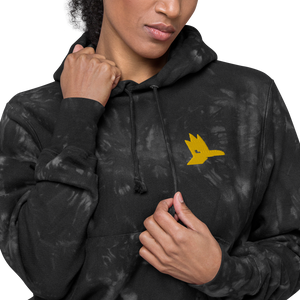 limited series
roadrunner apparel
shop our limited series of Rally Ranch Roadrunner shirts, hoodie, beanie, and.. well.. other things.
Show me the bird